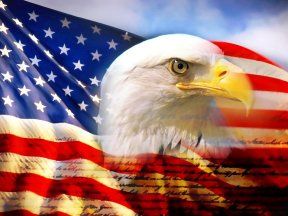 ODAY, WE AMERICANS CELEBRATE our independence as a sovereign nation—our freedom from British rule. So often in American society, we speak of "freedom" when we are really talking about "license." The two things ought never to be conflated, though they frequently are.
When people talk about freedom, they often mean the ability to do whatever they want whenever they want. But that is not freedom; that is license. That is what so many adolescents want: to break free from the oppressive rule of their parents and society's expectations. License goes hand-in-hand with immaturity.
So what is "freedom" actually? It's not freedom from rules or from our parents or from King George III. Freedom is the ability to do the good—the unhindered ability to do that which will make us truly happy. Almighty God has given us freedom so that we might become happy—not in some passing, temporal way, but in a deep & abiding & eternal way.
Our Mother the Church has a duty to help us live our lives in such a way that we will be doing the will of God, and therefore have the chance to be truly blessed. Indeed, God has created us to be free—not free to do anything, but to do the good. Sin, on the other hand, is the ultimate state of bondage. It does not make us happy, but miserable; it does not set us free, but rather enslaves us. For these reasons, it is incumbent upon every Christian to reject sin not only in our personal lives, but also in the social order, motivated always by true love of neighbor.
As we celebrate the founding of our homeland, let us embrace the exhortation of St. Paul: "For freedom Christ set us free; so stand firm and do not submit again to the yoke of slavery" (Galatians 5:1).
Opinions by blog authors do not necessarily represent the views of Corpus Christi Watershed.