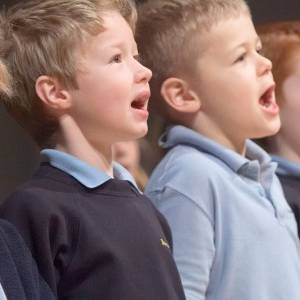 ERHAPS I should use the phrase choral foundation as opposed to choir school in my  blog posts. My ultimate goal is to cultivate worthy music for the sacred liturgy through the musical and liturgical formation of our young people. In the past, I have spoken to priests and music directors who either don't have a parochial school, or the school is not sympathetic to the goals of a choir school. Don't fear. The point is not to begin a school for the sake of having a school, but to build a choral program in a way that works best for your parish, no matter how small. I will confess, the regular routine of rehearsals during the school day is easier, but a number of the English cathedrals (and parish churches) do very well with an after school program, and you can too!
At the very least, it is necessary that a parish have a competent music director working alongside a pastor who has a liturgical vision grounded in the Church's wisdom regarding liturgy and sacred music. If your parish has that, all you need are some children for the choir. Get started!
Opinions by blog authors do not necessarily represent the views of Corpus Christi Watershed.