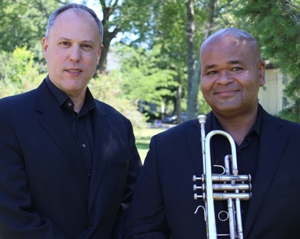 EW YORK — Thursday, November 2, 2017 • 7:00 p. m.  • Richard Kelley, trumpet, and I will team up again at St. Patrick's Cathedral in New York City in a concert of American composers Clark, Hovhaness, Pinkham, and Sowerby. In observing All Souls Day—Commemoration of All the Faithful Departed, the featured work is my Requiem pour une américaine à Paris. The concert is free and open to the public.
Composed for trumpet and organ, this work is based on the Gregorian Chants of the Requiem Mass. It was directly inspired by the Requiem Mass in the Extraordinary Form at the 2012 Sacred Music Colloquium in Salt Lake City, Utah.
You can also listen to Richard Kelley and I talk about the upcoming concert with Dr. Jennifer Pascual, Director of Music for Saint Patrick's Cathedral in New York City, on her program Sounds from the Spires. The show will air this Saturday and Sunday on SIRIUSXM 129 Radio, The Catholic Channel: Saturday, 11pm-12am, Sunday, 6am-7am and 8pm-9pm (All Eastern times)

Richard Kelley, trumpet, has been a soloist with the Boston Symphony Orchestra and plays with the Boston Pops. He has performed with artists such as Andrea Bocelli, Ray Charles, Steven Tyler, and James Taylor. He can be heard on a variety of recordings including the Oscar and Golden Globe-winning soundtrack to Disney's Pocahontas and Stephen Paulus' Grammy-nominated Concerto for Two Trumpets and Band.
"The career of trumpeter Richard Kelley is not only a testament to the versatility of his instrument, but also to the ability of one individual to excel across the broadest possible range of music." — Brian McCreath, WCRB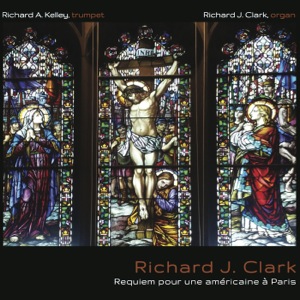 HE CONCERT FEATURES feature two works composed specifically for Richard Kelley: Pinkham's Scenes and Requiem pour une américaine à Paris. Recorded by Kelley and Clark, Requiem has been featured on SiriusXM's Sounds from the Spires, various radio programs around the US, and will be performed at Saint-Eustache in Paris in 2018.
Requiem – Order CD
Requiem – Order from iTunes
Opinions by blog authors do not necessarily represent the views of Corpus Christi Watershed.