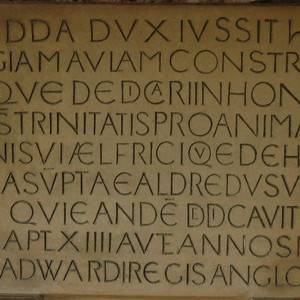 ATIN HAS A REPUTATION as a mark of a highly learned student. The language can seem like a bit of a barrier, even though much of our own language is derived from Latin. In a liturgical setting there are usually translations available, or the texts are well known, so a complete grasp of the ins and outs of the language are not essential, but what are the most valuable things to learn?
I took a copy of the text of the 2002 Missale Romanum and found the 20 most common words along with how many times each occurs.
7523 et – and
4754 in – in or sometimes on
2867 ad – to
2484 per – for
2224 ut – that
1781 qui – who
1627 de – of
1531 Dómine – Lord
1331 Deus – God
1228 pro – for
1211 Christum – Christ
1114 cum – with
1015 Dóminum – Lord
1011 communionem – Communion
974 vel – or
955 super – over
931 est – is
907 ant – abbreviation for Antiphon
828 N – stands in for the name of someone, eg. Pope N.
799 nos – us
These twenty words count for 20% of the total text! That's one fifth of the Missal. And "n" isn't even a word, so you only have 19 words left to learn already.
"Domine" and "Dominum" both mean "Lord" – the endings indicate different grammatical clues, but you can work your way up to those nuances later.
I bet you could guess that "Christum" means "Christ" – if you add in Christo, Christus, Christi and Christe then you have covered even more of the Missal.
I hope that gives you a start – or provides a list you can pass on to a friend who may need some encouragement.
Opinions by blog authors do not necessarily represent the views of Corpus Christi Watershed.