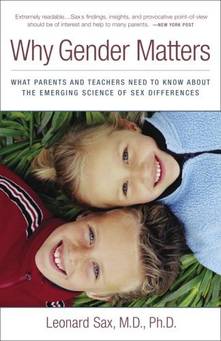 OLLOWING A MEETING LAST WEEK for parents of choristers, the father of one boy announced to me with a twinkle in his eye that I had spoken heresy during the meeting. He was right, I spoke an unforgivable heresy—I told parents that I would be training the boy Probationers separately from the girl Probationers because… (drum roll please) boys and girls were different, and, would you believe it, they learn differently, too.
To be honest, I have always known this, as have most of the readers here, but I had never been in a position to teach our new recruits separately. That changed this year. The girls (9 of them) are admittedly easier to teach, but the boys (8 in number) keep me mentally on my toes. I really have to stay several steps ahead of them and make sure that I turn most of what we do into a game (or at least introduce a healthy amount of competition into the learning) and keep the pace moving quickly.
If you work with boys and girls and want to understand how each sex processes information and makes decisions, a great book to read is titled Why Gender Matters, by Leonard Sax, MD Phd. It is written from a secular viewpoint and a few sections could have benefited from the light of a little reflection on natural law, but otherwise it is a must read. Dr. Sax himself had been convinced that the difference between boys and girls was completely due to the way they were raised (nurture vs. nature), but overwhelming medical evidence—coupled with his experience as a psychologist—spoke otherwise. He finally had to admit that boys and girls were different. One might be tempted to ask what kind of person required two doctoral degrees, untold hours of research and 30 plus years of experience as a psychologist to come to a conclusion that any sane parent throughout the history of mankind took only 24 hours (after having both a boy and girl) to realize, but then we wouldn't have gotten this great book.
What I enjoyed the most was that the author didn't simply state that boys and girls were different, he went in depth regarding how those differences play out in thought processes and actions, especially in the classroom. In all, it has been incredibly helpful. Go out and get your copy today!
Opinions by blog authors do not necessarily represent the views of Corpus Christi Watershed.