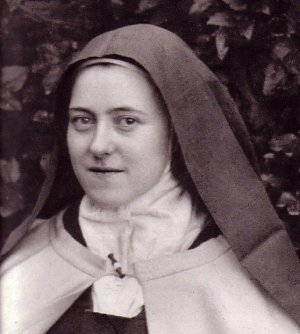 EAUTY IS ONE of my favorite topics, and St. Therese of Lisieux is one of my favorite saints. So, imagine my delight when I uncovered a passage from Story of A Soul in which Therese talks about beauty!
The great saint of the Little Way writes this:
A holy nun of our community annoyed me in all that she did; the devil must have had something to do with it, and he it was undoubtedly who made me see in her so many disagreeable points. I did not want to yield to my natural antipathy, for I remembered that charity ought to betray itself in deeds, and not exist merely in the feelings, so I set myself to do for this sister all I should do for the one I loved most. Every time I met her I prayed for her and offered to God her virtues and merits. I felt that this was very pleasing to Our Lord, for there is no artist who is not gratified when his works are praised, and the Divine Artist of souls is pleased when we do not stop at the exterior, but, penetrating to the inner sanctuary He has chosen, admire its beauty. (Story of A Soul, Chapter IX, "The Night of the Soul")
This is a worthy insight from a woman who was, herself, eminently beautiful. How often do we stop at the exterior in our judgment of beauty, whether of persons or artwork or even mundane things? Yet, all that God has created is fundamentally beautiful. Are we capable of recognizing all things as such?
Opinions by blog authors do not necessarily represent the views of Corpus Christi Watershed.