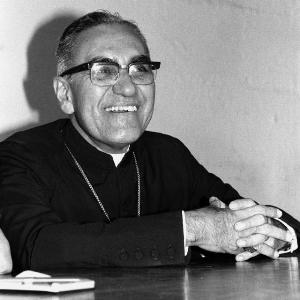 ENNIFER LESTER, director of The Seraphim Singers, molds highly adventuresome programming through faith and personal conviction. Seraphim's upcoming program "Oppression, Exile, and Solidarity" will be another strong statement, musically and socially.
From their website:
This concert of musical works bearing witness and standing with human suffering includes James MacMillan's Cantos Sagrados, on Argentina's Dirty War; Zachary Wadsworth's setting of Whitman's "Old War Dreams"; the premiere of Richard Clark's I Am the Land, a poem inspired by Óscar Romero, and Howells' exquisite Requiem. With Heinrich Christensen, organ.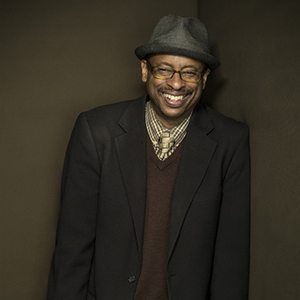 ESTER was intent on commissioning a new work about Óscar Romero, a voice for the voiceless. The result was music set to I Am the Land: A Poem in Memory of Oscar Romero by E. Ethelbert Miller (b. 1950), a tribute to the late Archbishop of El Salvador. Assassinated on March 24, 1980 while saying Mass, Romero was beatified by Pope Francis on May 23, 2015.
From my program notes: "…Romero's message as a powerful voice crying out for the voiceless, the oppressed, and the slaughtered. Phrases in a modern harmonized Gregorian Chant style are in complete service of Miller's text, and therefore Romero's lifelong example of humble service towards justice and peace."
The text of the poem is here.
From Miller's publicist:
E. Ethelbert Miller is a writer and literary activist. He is board chair of the Institute for Policy Studies and a board member for The Community Foundation for the National Capital Region. Miller is an inductee of the 2015 Washington, DC Hall of Fame and recipient of the AWP 2016 George Garrett Award for Outstanding Community Service in Literature and the 2016 DC Mayor's Arts Award for Distinguished Honor. His most recent book is The Collected Poems of E. Ethelbert Miller, edited by Kirsten Porter and published by Willow Books.
IF YOU ARE IN THE BOSTON AREA be sure not to miss this premiere as part the Seraphim Singer's " Oppression, Exile, and Solidarity." There will be two performances:
Sunday, November 6, 2016, 3:00 pm
Eliot Church of Newton, 474 Centre Street, Newton
Sunday, November 13, 2016, 3:00 pm
First Church (Congregational) 11 Garden St., Cambridge, MA
$20 general admission and $15 senior/student.
• Tickets are available at the door or purchase online here
• Download the concert poster here
• Watch a video postcard here
HE SERAPHIM SINGERS ARE ENORMOUS ADVOCATES of new music with several new commissions each year. Jennifer Lester's programming is astonishingly vast, from Gregorian Chant and Renaissance Polyphony to Twenty-first Century works. Yet, her programming flows with astounding unity and beauty.
The Boston Music Intelligencer writes:

"Ingenious programming by Jennifer Lester…"
"Anyone who cares about these genres owes it to him/herself to hear this gifted ensemble whenever possible."
"Technically, the ensemble was in fine form, performing incredibly challenging choral repertoire with a high degree of finesse."
Hope to see you there!
Tags = E. Ethelbert Miller & Richard J. Clark
Opinions by blog authors do not necessarily represent the views of Corpus Christi Watershed.