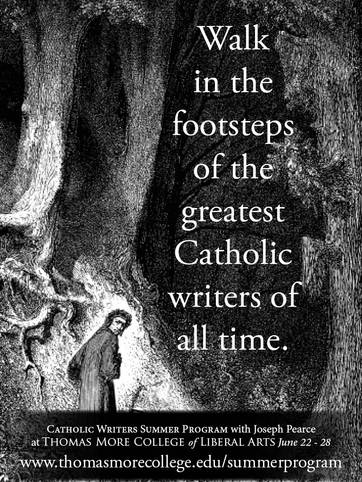 CATHOLIC WRITERS WITH JOSEPH PEARCE
One week, June 22 – June 28 $550 includes room, tuition, books and meals
This one-week program, designed for high school juniors and seniors, will illustrate the manner in which writers throughout the ages have communicated truth through the medium of beauty. Taught by Joseph Pearce, writer in residence at Thomas More College and author of almost twenty critically-acclaimed books, the program will enable students to understand the greatest works of Christian civilization. Those who enroll in the program will also be offered the opportunity to write a book review, the best of which will be published in the St. Austin Review (www.staustinreview.com), an international journal of Catholic culture of which Professor Pearce is the editor.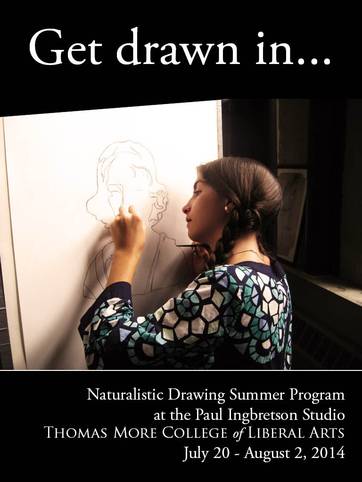 NATURALISTIC DRAWING AT THE INGBRETSON STUDIO
Two weeks, July 20 – August 2 $1500 includes room, tuition, art supplies and meals
Established in 1982, the Ingbretson Studio provides a direct link to the 19th Century Boston School approach. The "Boston School" sought to combine the truth of impressionist color with good draughtsmanship, sound composition and skillful paint handling. The 19th Century Boston Art Program will consist of days spent at the studio doing charcoal cast drawings, evening lectures at Thomas More College, and weekend trips to local museums. If you are seeking to refine your skill as an artist and lover of beauty and tradition, this is not a program you want to miss! Participants have the option of completing one or two weeks of the program.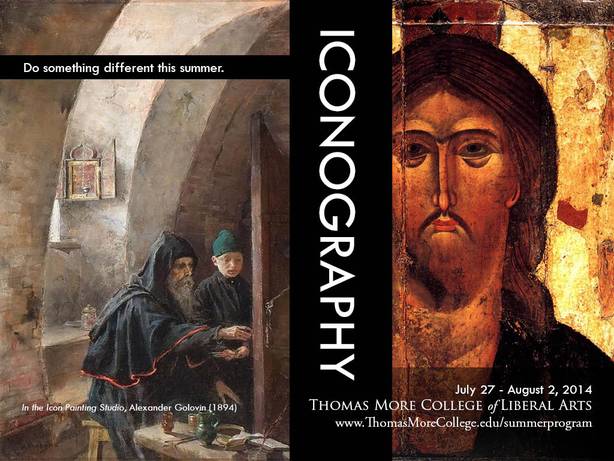 ICONOGRAPHY WITH DAVID CLAYTON
One week, July 27 – August 2 $550 includes room, tuition, art supplies and meals
This one-week program is taught by the College's artist in residence, David Clayton, an internationally known painter of icons, who was trained in the natural sciences at Oxford University and in the techniques of Baroque painting at one of the ateliers of Florence. He has received commissions at churches and monasteries in the U.S. and in Europe, and has illustrated a variety of Catholic books, most recently one written by scripture scholar and apologist Scott Hahn. Students will learn the techniques of traditional icon-painting as well as have the opportunity to attend evening lectures on art and beauty.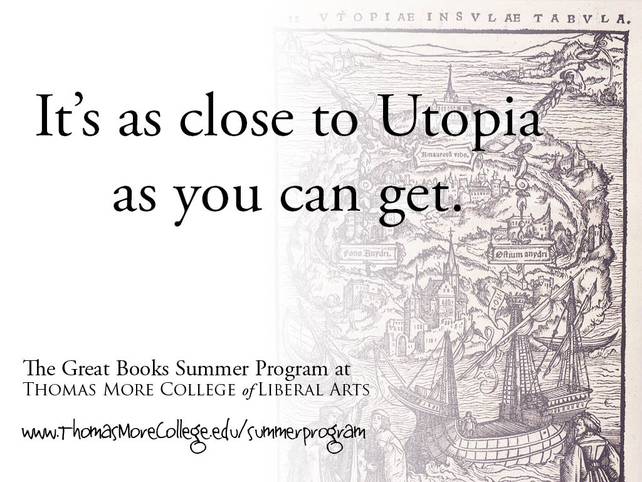 GREAT BOOKS PROGRAM
Two weeks, July 6 – July 19 $975 includes room, tuition, books and meals
At the 2014 Great Books Program, you will join other students in discovering the inspiring well-springs of truth and the ever fresh source of Western civilization. During this two-week program, you will surround yourself with a community of learners dedicated to renewing that spirit of learning and living developed in the schools of Greece and Rome, and in the universities of the Middle Ages. Here you will build friendship meant to last as you study, play sports, hike, and pray together. Moreover, you will experience the healthy balance of prayer, work, and leisure—essential to the undergraduate life of Thomas More College.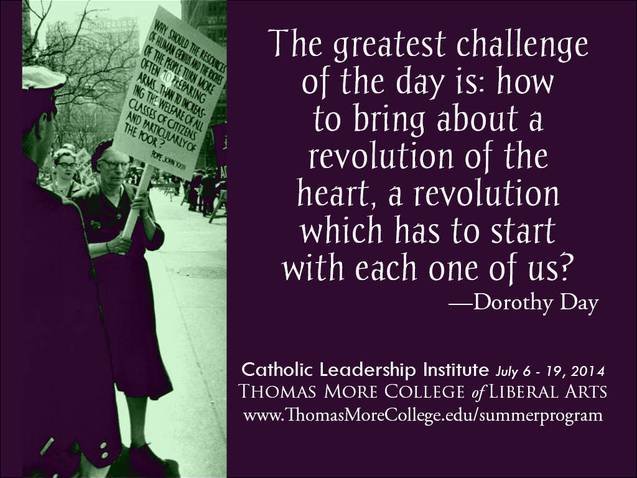 CATHOLIC LEADERSHIP INSTITUTE
Two weeks, July 6 – July 19 $975 includes room, tuition, books and meals
Join a small group of aspiring young leaders who will study the social and political teachings of the Catholic Church. Spend part of your summer working with faculty and tested leaders at Thomas More College. Dedicate yourself for two weeks to the challenges of the classroom and the opportunities for real leadership and service in southern New Hampshire and Northeast Massachusetts. Seminars, formal dinners, excursions, and works of service provide the backdrop for the two-week program.
Opinions by blog authors do not necessarily represent the views of Corpus Christi Watershed.