NE OF MY favorite paintings of Saint Joseph is by Jusepe de Ribera. This Spanish Baroque painter was not afraid to make Saint Joseph a strong, handsome father. Joseph holds in his hand a blossoming staff and looks up to his own Father in heaven just as Christ look up at him. I love the austere solemnity of this painting. I think Ribera had a special gift at representing flesh. If you look closely, you can see that Saint Joseph has just the beginnings of a few fine lines around his eyes and on his forehead. It is as if we can read on his face the care he has lavished on Mary and Christ.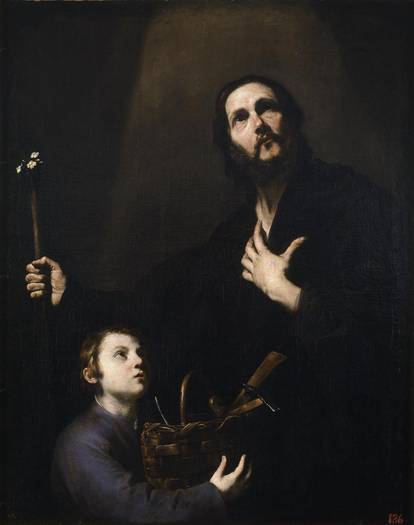 Ribera's Saint Joseph
Opinions by blog authors do not necessarily represent the views of Corpus Christi Watershed.